Buying a ring is confusing. We were in your shoes, and had to learn about all of the different parts of a ring and how each part of the ring can be customized. As it turns out, you can customize just about every part of your engagement ring. There are endless permutations to engagement ring styles and we are here to help you find the perfect style. Whether you are buying the ring in secret or shopping with your future fiance, this guide will help you understand what exactly you are buying and how to find the perfect ring.
23 Popular Engagement Ring Styles
Solitaire rings feature a single stone that is meant to be the center of attention. To identify as a solitaire, the stones do not have to be high-carat. In these elegant engagement rings, even a little diamond may be the center stone. Because these rings are more about the center stone, choosing a high-quality jewel is essential.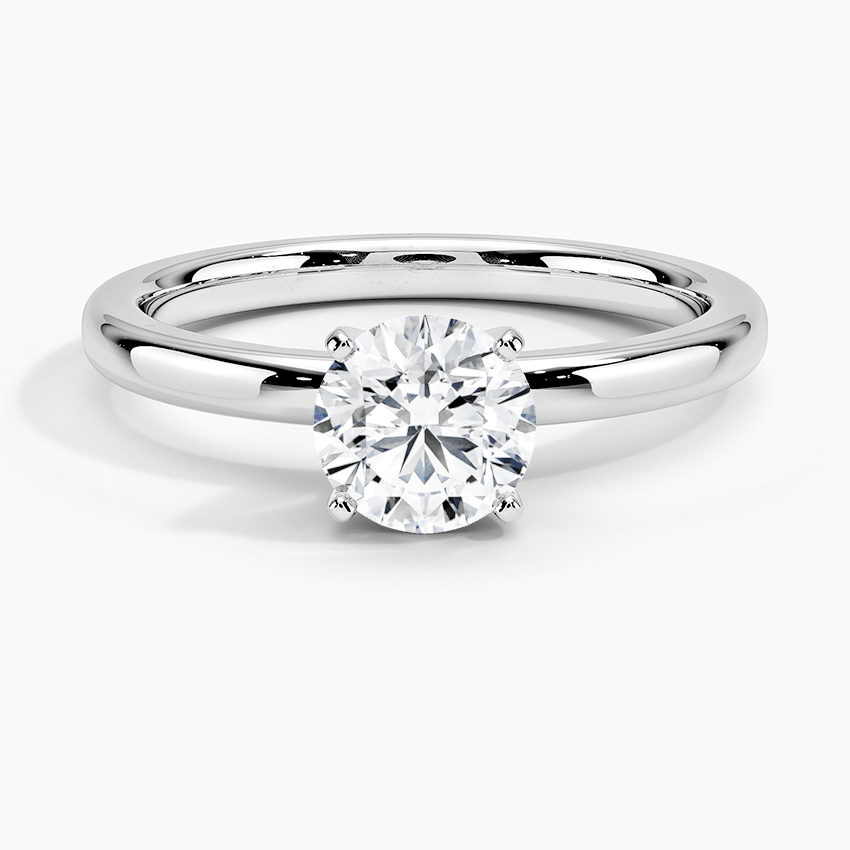 Halo
A hidden halo engagement ring is a style of engagement ring that features a single center stone encircled by a frame of small diamonds, giving the appearance of a larger diamond. The surrounding "halo" of diamonds creates an added sparkle and gives the illusion of a larger center diamond. This type of ring offers the same brilliance as a much more expensive solitaire ring but for a fraction of the price.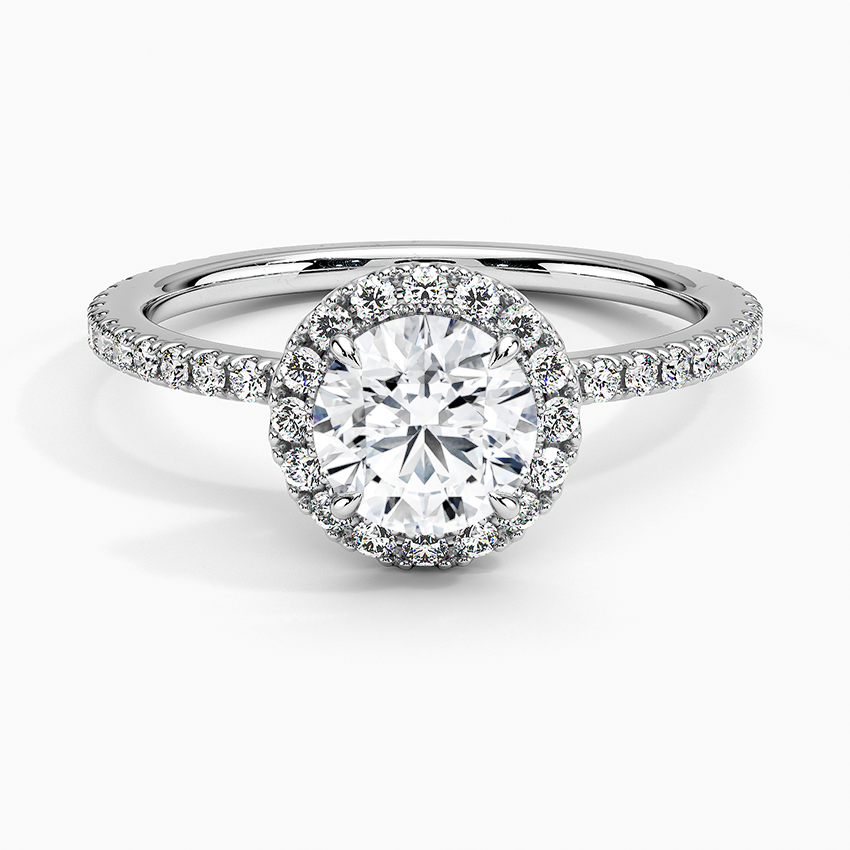 A three stone engagement ring is a style of engagement ring that features three stones set in the center, usually a larger diamond flanked by two smaller side stones. The three stones are typically symbolic and represent the past, present, and future of the couple's relationship.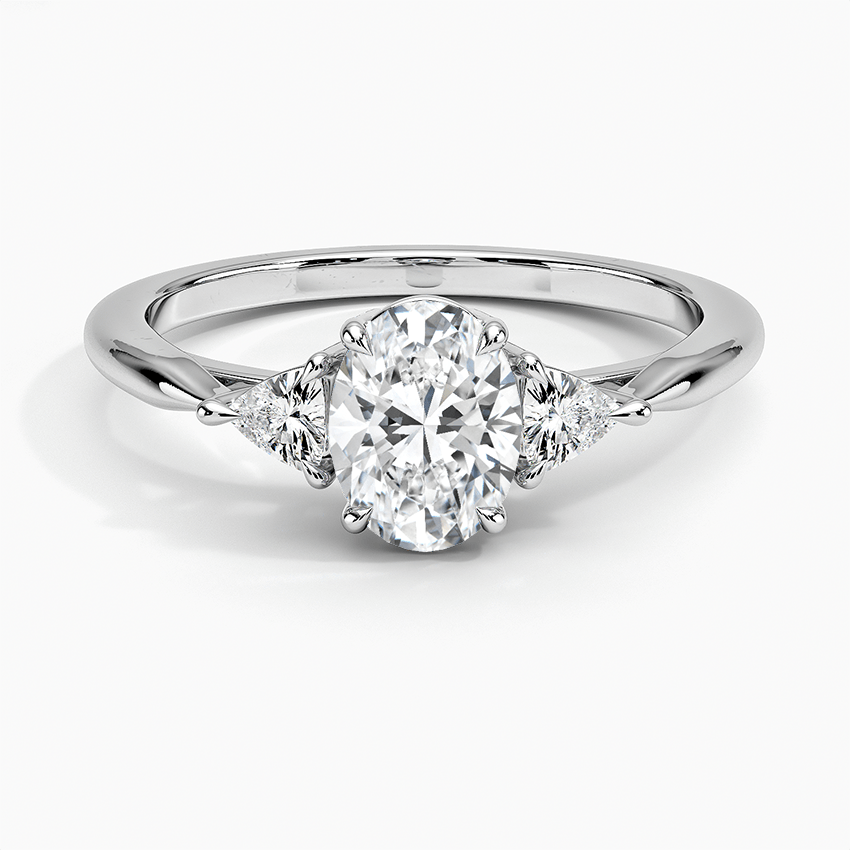 Hidden Halo
A hidden halo engagement ring is a style of engagement ring that features a single center stone encircled by a frame of small diamonds, giving the appearance of a larger diamond. The surrounding "halo" of diamonds creates an added sparkle and gives the illusion of a larger center diamond. This type of ring offers the same brilliance as a much more expensive solitaire ring, but for a fraction of the price.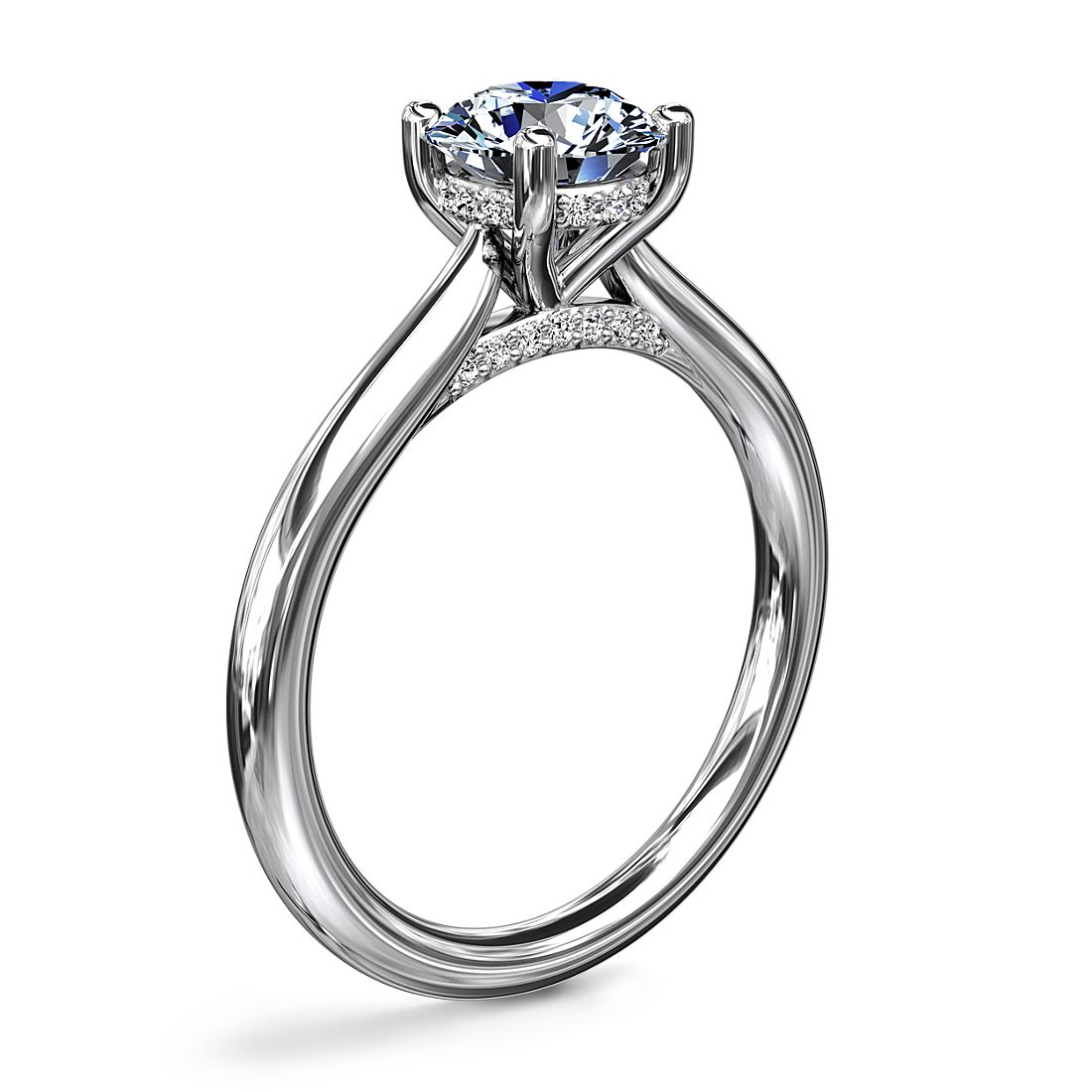 Cluster
Even if the total weight is the same, a one-carat diamond is distinct from a ring that has four quarter-carat stones. Solo stones are more expensive than a collection of smaller jewels with the same weight. As a result, cluster rings, also referred to as composite rings, are common. At first sight, a cluster of diamonds can appear to be the same size and shimmer as a single stone.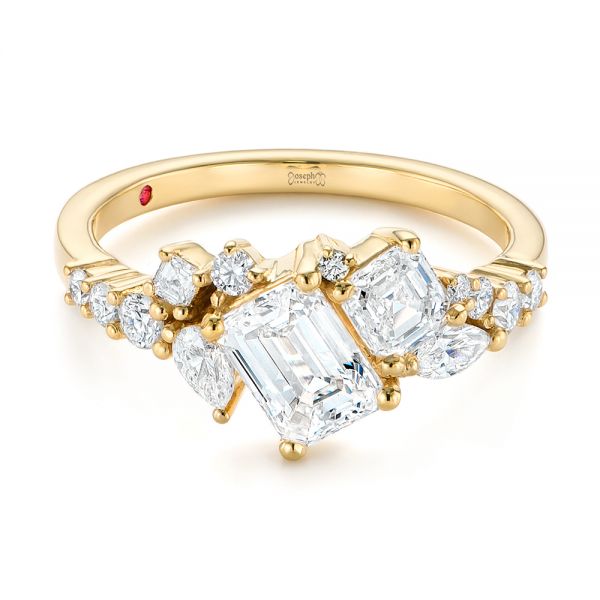 Two Stone (Toi Et Moi)
A double diamond or two stone engagement ring is a type of engagement ring that features two stones, usually diamonds, instead of one. This style of ring is often used to symbolize eternal love and devotion between the couple and can be set with either matching or different colored gems.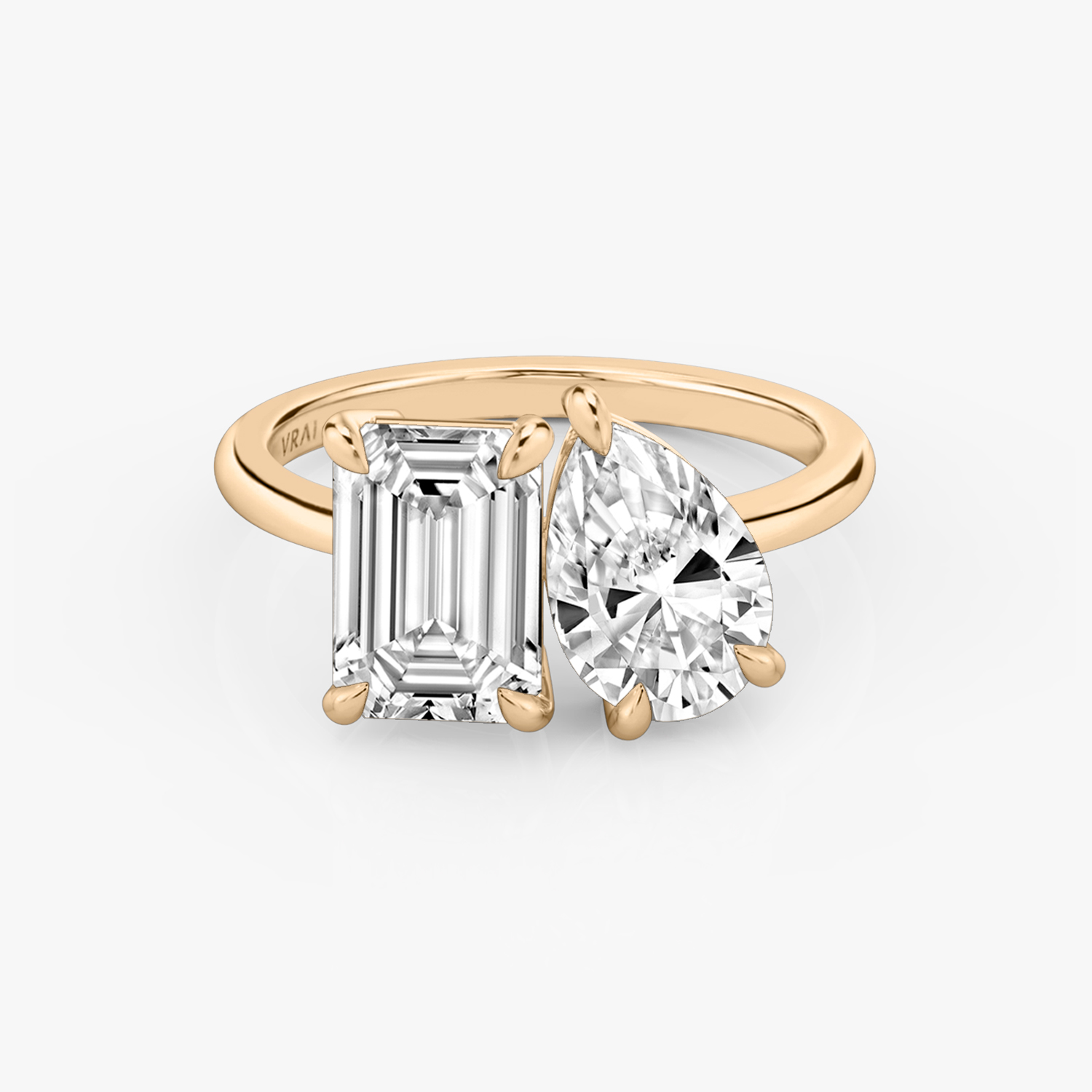 Stoneless
Some contemporary engagement rings forego the stone in favor of more intricate details like etching and hand-cast gold. If you appreciate the aesthetic of a stoneless ring or prefer minimalism, this is the ideal ring for you. Then again, one of the reasons for having a variety of engagement ring types is so that each individual can reflect their individual tastes.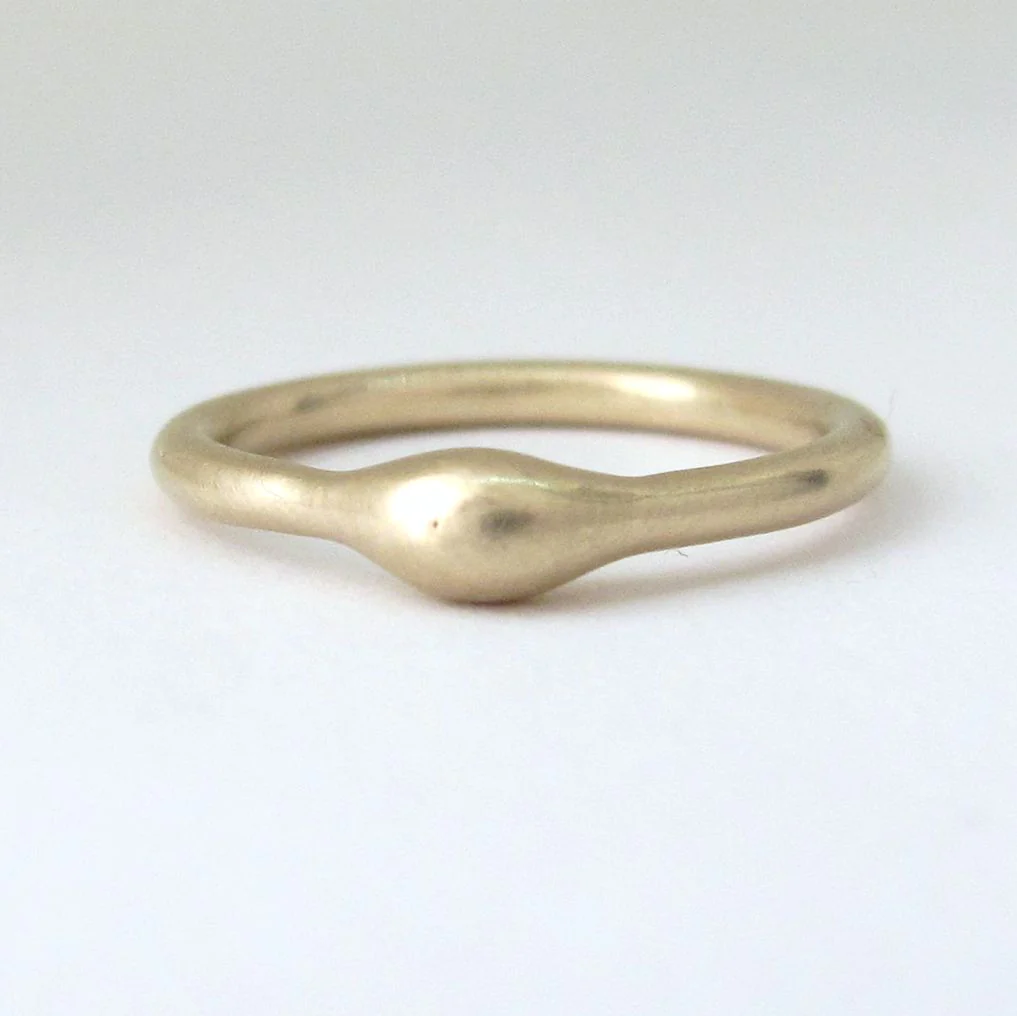 Pave
A Pave engagement ring is a type of diamond ring featuring diamonds that are set closely together, creating the illusion of a "paved" surface. The diamonds can be set in the band for extra sparkle or along the edges of a center stone to frame it. The effect is usually quite stunning and can make any engagement ring look luxurious and glamorous.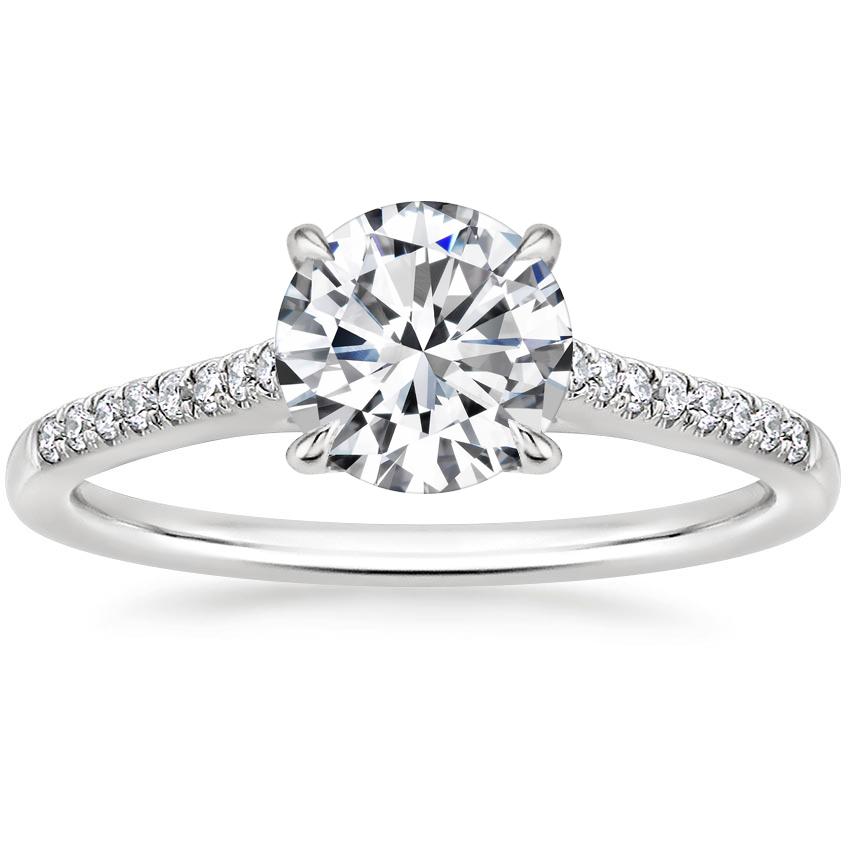 Accent Stones
Ring designers thrive on originality, and a sole diamond on a simple band might sometimes be uninspiring. Accent stones on the side of the center stone or the band of the ring might help to draw attention to the focal point. Colored accent stones are often used, and sapphires are the most common pick.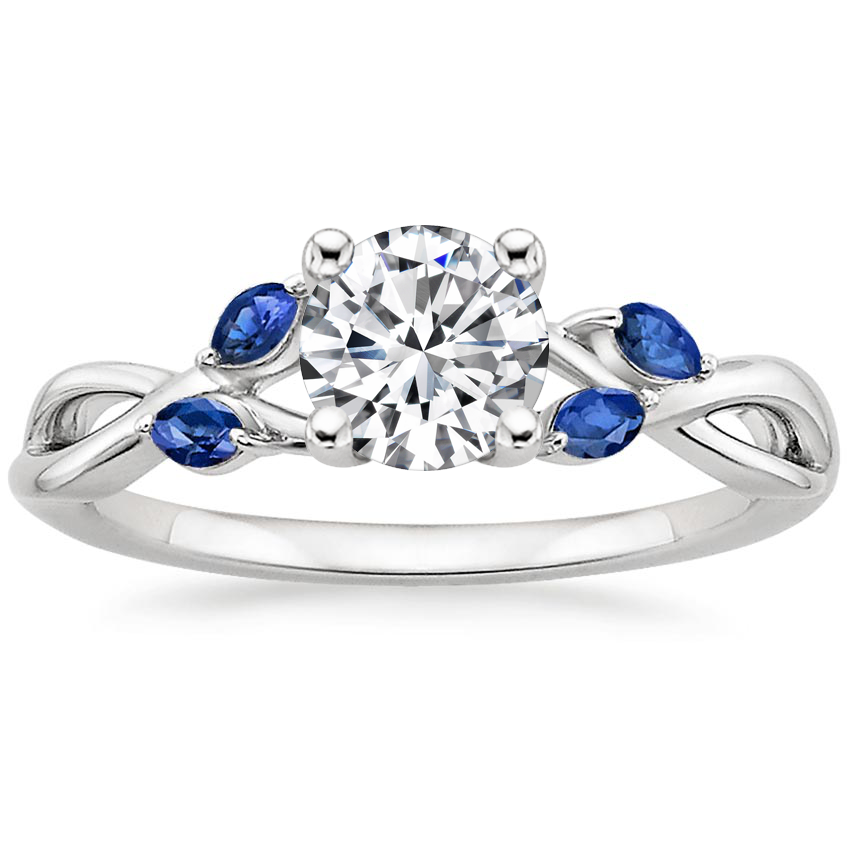 Split Shank
The ring's shank is frequently a full metal band. When it separates into two parts, however, it emphasizes the main stone. Solitaire diamond engagement rings that have a split shank are popular, and they can also include a row of pave stones.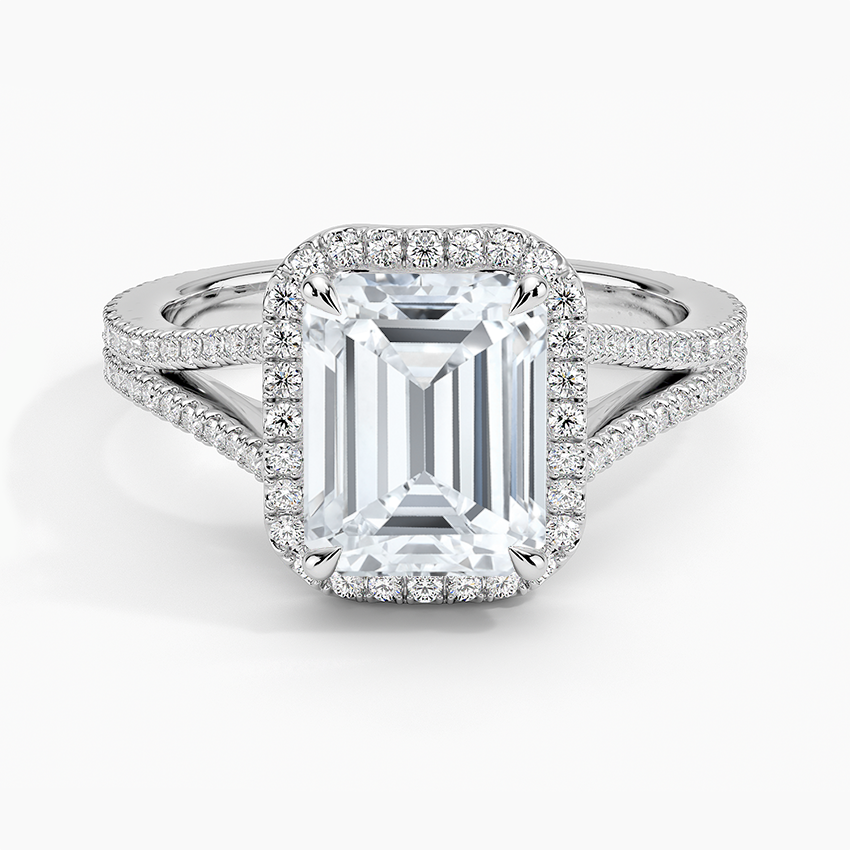 Swirl
Although rings are static, introducing a swirl effect to an otherwise technical piece can provide wispiness and movement. This design creates an appealing impression by forming an arc all around the center stone and wrapping it by its sides.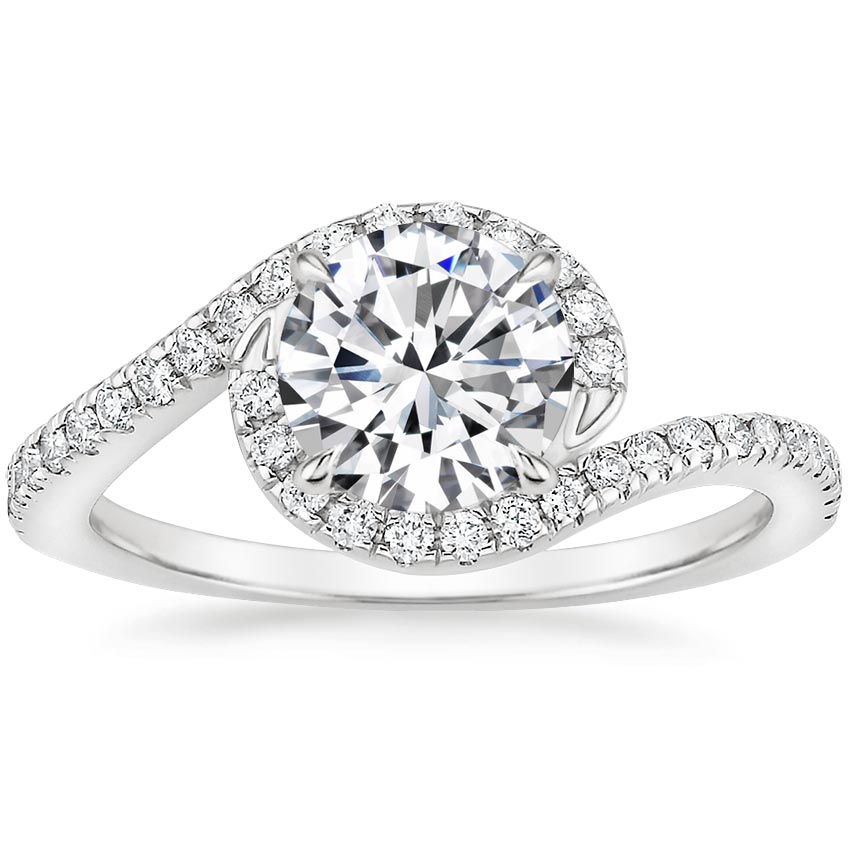 Cathedral
For decades, the grandeur of a cathedral setting has been sought after for its timeless and elegant style. Named in honour of the arches found in cathedrals, this design features two curves that ascend from either side to hold your diamond securely. Whether you opt for pavé diamonds or leave it plain – both options exude sophistication and architectural elegance; truly making it an ideal choice when selecting an engagement ring.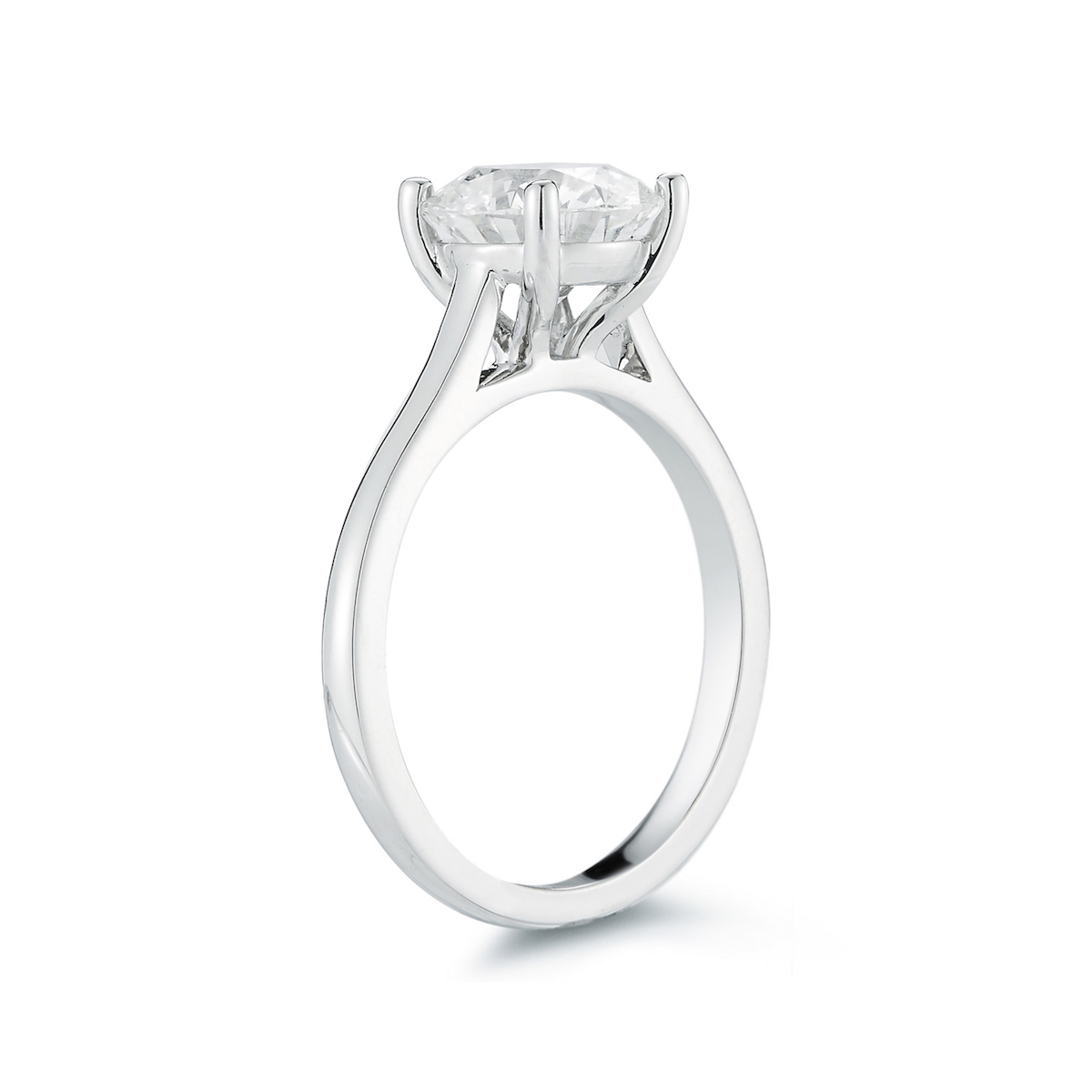 Oval Halo
If you're seeking a top-notch ring to make a statement, try the oval halo style. Not only do they appear bigger than stones of similar carat weight due to their elongated shape, but the additional sparkle from the halo setting adds an extra radiance and width that further enhances its size. Yet, this opulent design will never look too ostentatious — it has an elegant vintage touch that'll make any woman feel like royalty!
Bezel
If security is your priority, a bezel setting can provide the peace of mind you're seeking. As opposed to being raised on prongs, a gem sits in place with its own surrounding metal border which drastically decreases any risk of it getting scratched or falling out altogether – making it an ideal option for engagement rings.
While pricier than those with prong settings, there's no need for regular maintenance as claws don't require checking/tightening over time. The downside is that less light will penetrate the center stone so it may look smaller- still though this could be just what you are after!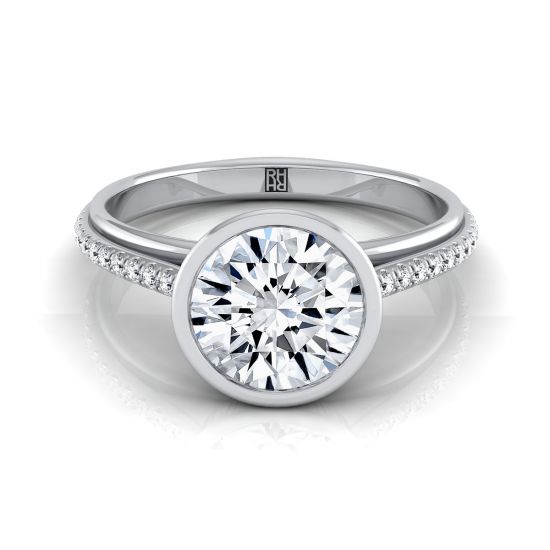 Flush
If you seek an elegant, yet secure engagement ring option, look no further than the flush setting. The diamond is set into the band and protected as it lies flat against its surface – creating a seamless silhouette that oozes sophistication and understated charm.
Flush and bezel settings both have the same purpose of creating a protective metal barrier around gemstones. However, they vary in their implementation; flush setting has the stone set into the surface while bezel takes it one step further by wrapping a strip of metal over it to slightly lift it off. Despite each having its own unique features, these two methods are undoubtedly effective and snag-free solutions for safeguarding precious gems.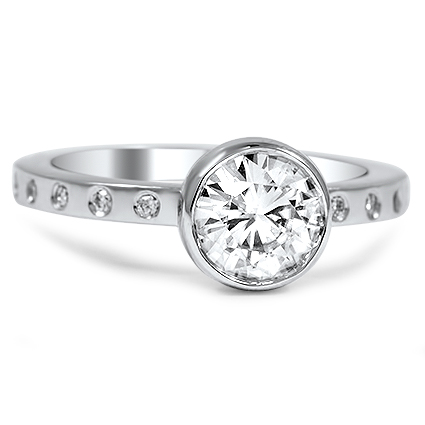 Channel Setting
Channel setting is a timeless technique that involves elaborating an engagement ring's band with smaller diamonds in a line.
Unlike pavé, each diamond isn't set independently into the metal but instead collectively within its own channel, forming one captivating design and exuding classic elegance as it directs all eyes to the center stone. While this style of ring is not as easy to clean or repair compared to other designs, its security surpasses any potential shortcomings.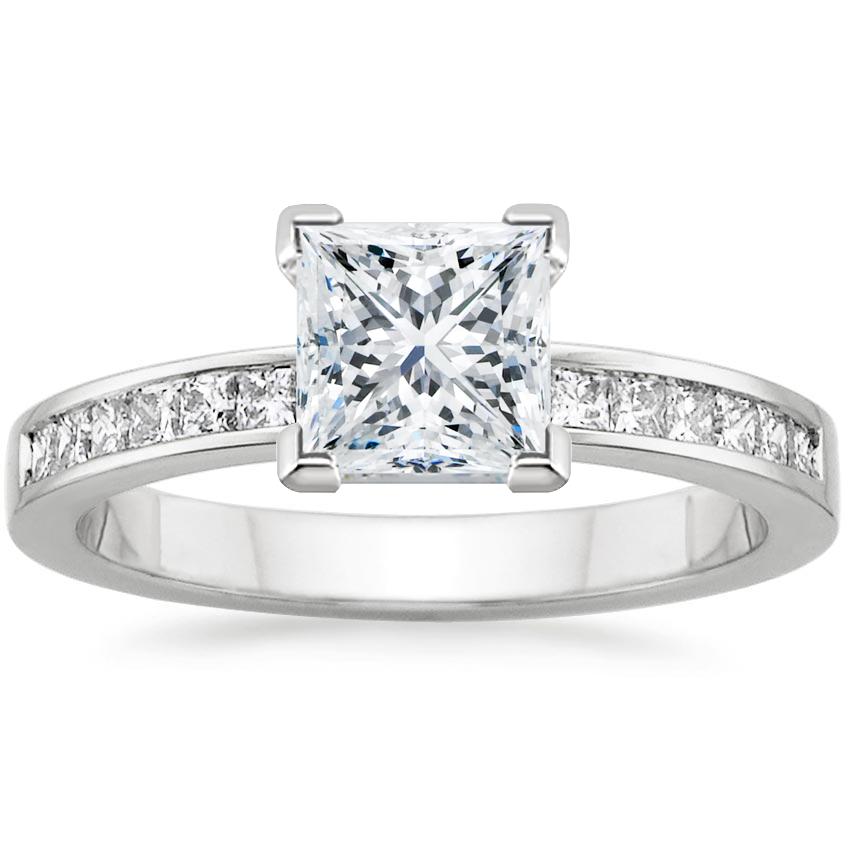 Bar
Adorned with two sides of vertical metal bars, bar settings provide a secure hold for dazzling diamonds while still allowing ample light to pass through. Although similar to channel-set rings, these settings ensure that the diamond is exposed on both ends. Perfectly suited as an engagement ring or anniversary band, they also make stunning stand-alone statements when set with multiple stones or gems. With their robust style and design, your sparkling centerpiece will remain securely in place for generations to come!
Tension
For those seeking something unique for their engagement ring, the tension setting style is a beautiful option. This design differs from traditional prong and bezel settings; instead of securing the stone with metal components, it uses pressure to hold two halves of the shank together, creating an illusion that it is suspended in air! It's important to note however that tension set rings are only suitable for tougher stones such as diamond, sapphire, ruby or moissanite – they simply won't work on other types of gemstones.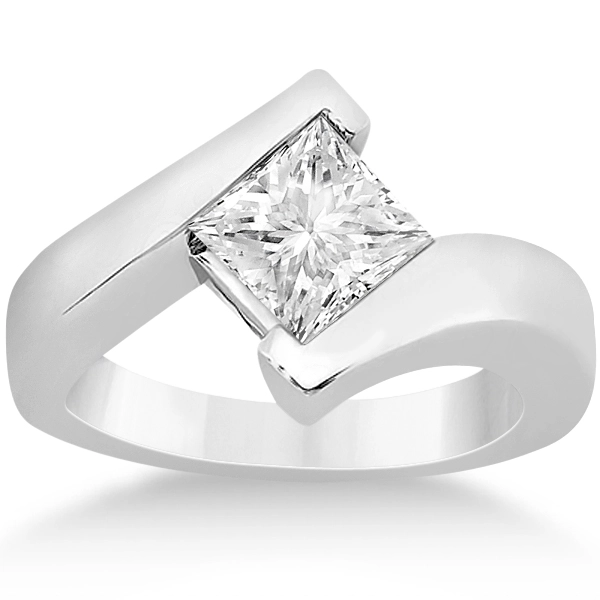 Infinity
An infinity ring is a gorgeous piece of jewelry that symbolizes an unwavering, eternal love. The magnificent figure 8 shape is either standing vertically or lying horizontally and can be adorned with radiant diamonds or simply worn as it's own timeless beauty. No matter what style you choose, the message will always stay the same – your love knows no bounds!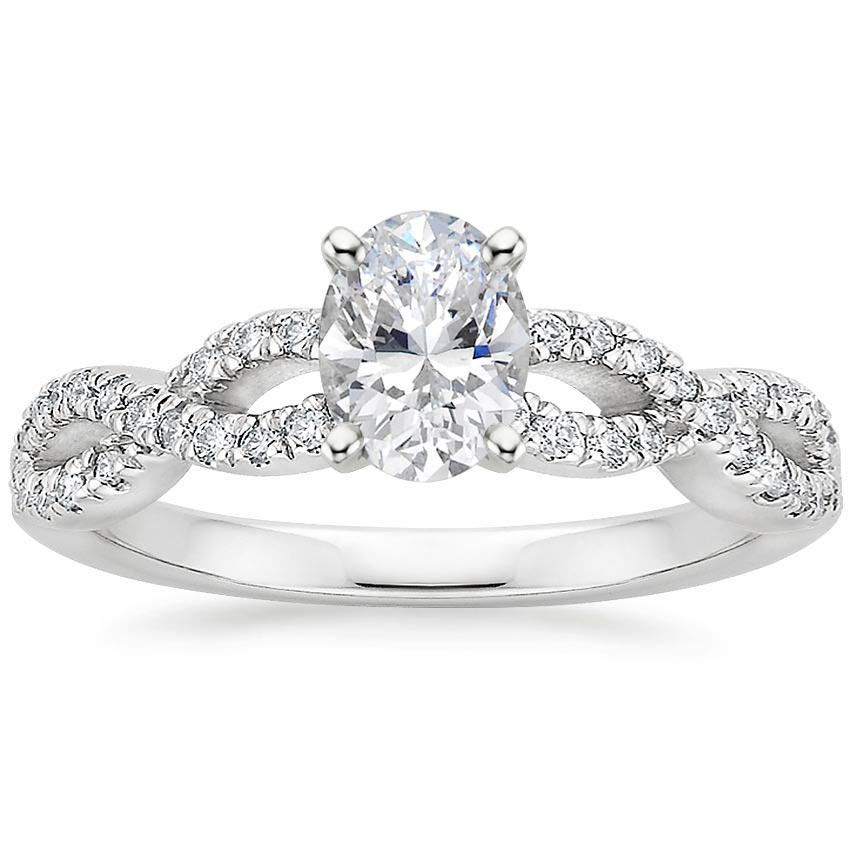 Eternity
The eternity band is a meaningful symbol of infinite love. Crafted with an unending line of diamonds, it serves as a never-ending reminder of the couple's commitment to one another. Depending on their style preference, they have the option to choose from pavé, channel or French set diamonds for the ring design. For centuries people have given these rings as anniversary presents or when welcoming their first child into the world—although some modern couples are now upgrading an engagement ring by adding this timeless piece instead!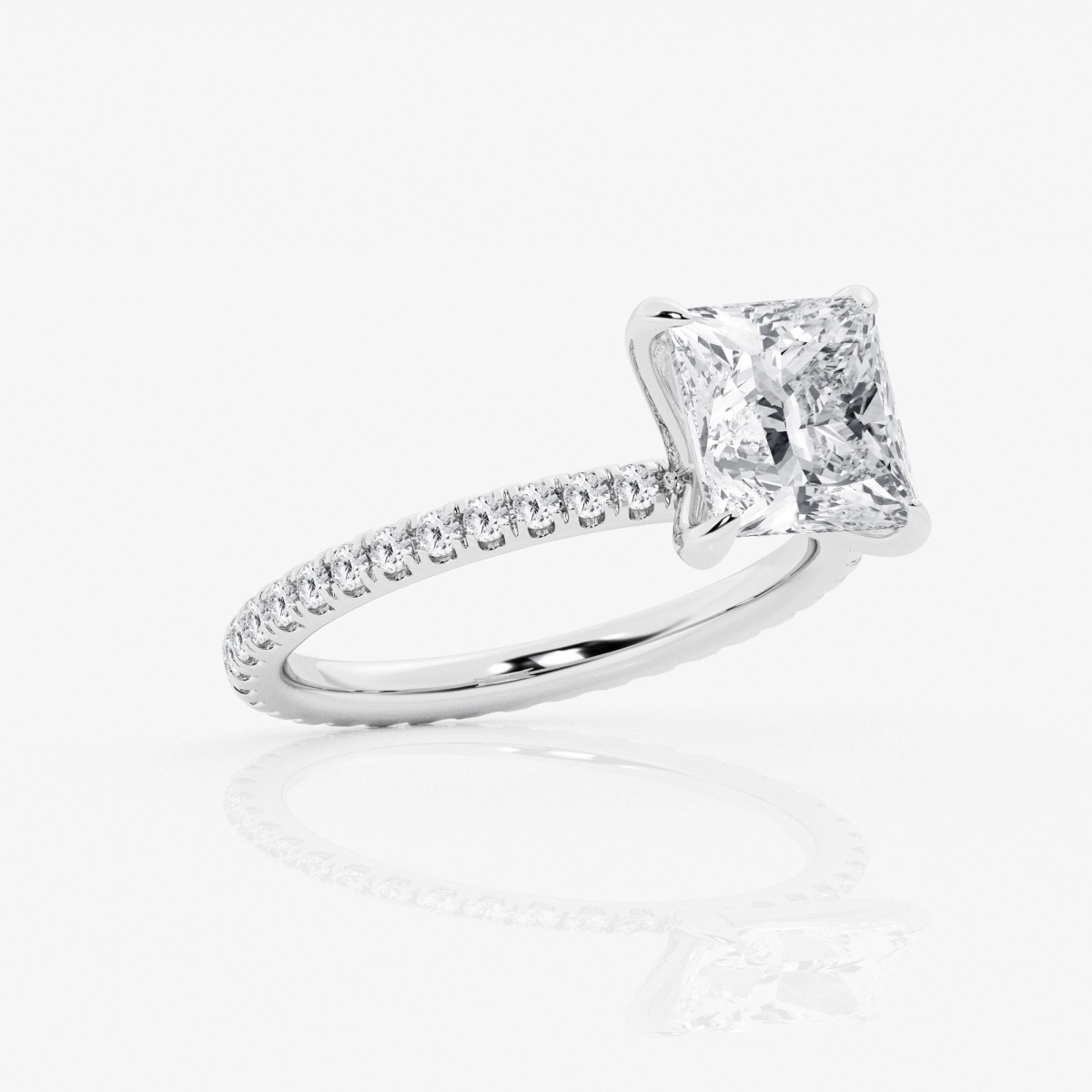 Trilliant
A trilliant cut, commonly referred to as a trillion, trillian or Trielle is an angular-shaped gemstone with many different forms. Its sides may be either curved or straight while the top surface can take on numerous patterns. This brilliant diamond cut has been gracing rings and bracelets since its inception and continues to captivate jewelry enthusiasts everywhere!
Baroque
For those with a unique and maximalist style, the Baroque engagement ring is perfect. Ornate, artistic details will add an antique feel to any part of your look that you wish to accessorize. Imagine clustered diamonds combining with micro-pavé elements encircling larger stones or halo settings – all of these combine together in intricate beauty for truly dramatic results. Nature-inspired designs offer an extra touch of charm and vintage flair that can only be found in a Baroque design!
Bombe
For those seeking a truly unique and mesmerizing engagement ring, the bombe is your best bet. This Art Deco style features curves in its design that give it an unmistakable flair; its name draws from the French word bombée, meaning 'domed.' Bombe rings usually use more metal than other styles, with diamonds and colorful gems like sapphires or rubies flush-set together to create a striking clustered effect. If you want something special for your commitment symbol of love – look no further than this exquisite option!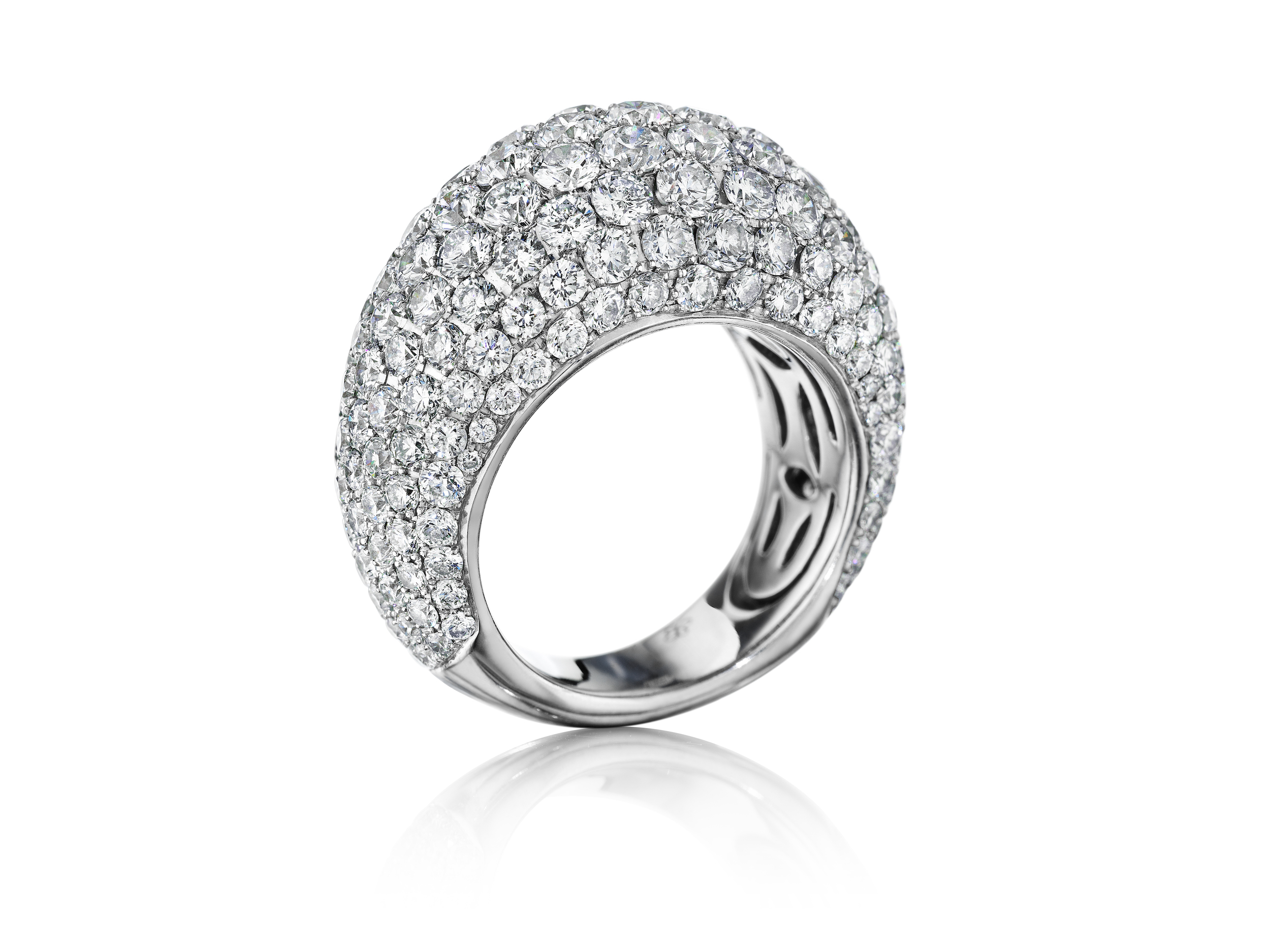 6 Popular General Engagement Ring Styles
Classic rings are timeless. These items come in various styles, from solitaire to minimally decorated, but they don't look like they belong in any single era. They are rings that may be found in practically any jewelry store. Classic rings can be made with a range of stone shapes, gemstones and metals, and they can be combined with more contemporary or unique vintage ring settings.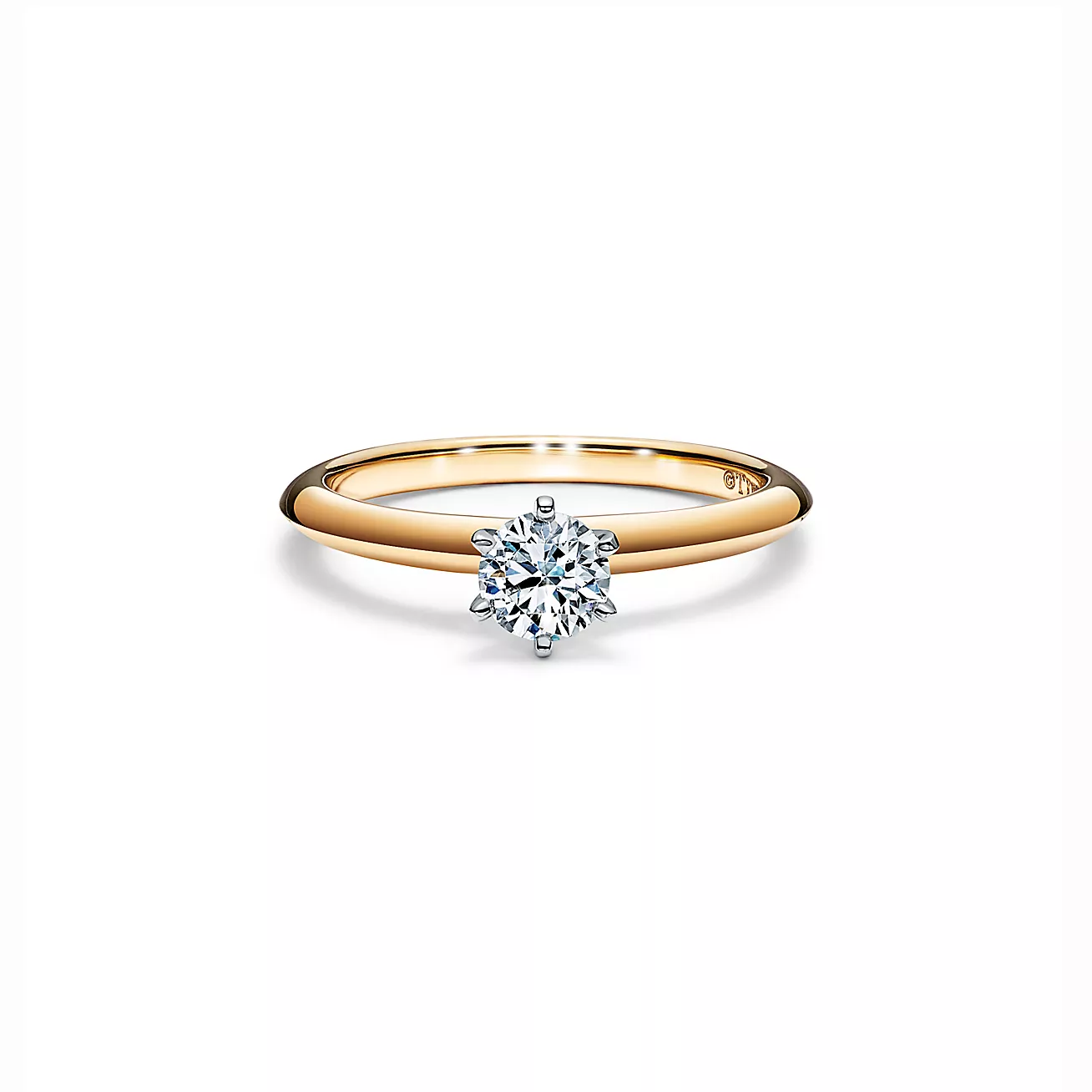 There are many different vintage ring styles, each with its distinct aesthetic that correspond to a particular era. Intricately wrought filigree items became popular in the 1940s. The Art Deco engagement rings of the Roaring Twenties, on the other hand, featured more geometric lines. This style is distinctive and stands out, whether authentic or a replica.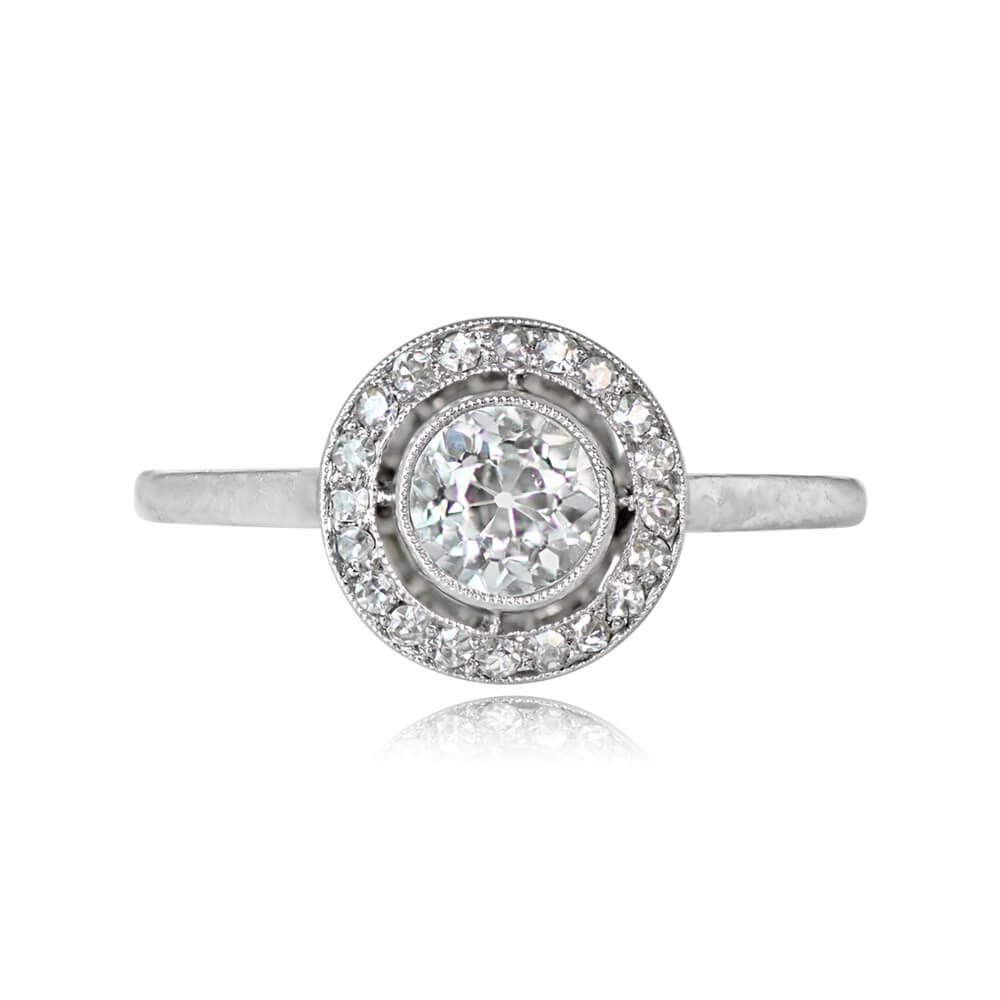 It's totally acceptable to forego the diamond in favor of a one-of-a-kind engagement ring. Numerous couples use different stones as a way to express their love and commitment. Sapphire, ruby, pearl, and emerald are some popular alternatives. Thinking about one-of-a-kind gemstone engagement rings opens up a whole new world of options.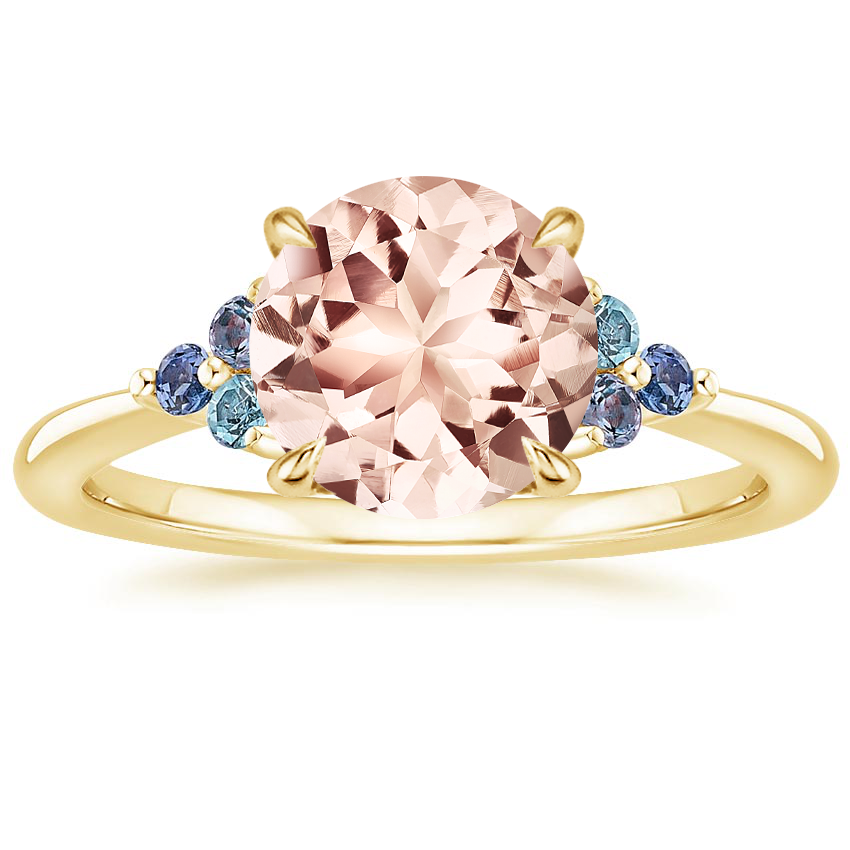 Contemporary
Contemporary engagement rings fall into one of two categories. They might be current in style or have an artsy or mid-century modern vibe to them.
In either case, the detailing on these rings are less complex. Nonetheless, contemporary rings can be remarkable. A modern piece might be appropriate for you if you are searching for a ring that follows ongoing wedding or engagement ring trends. If your girl is a middle of the road type, a contemporary ring will do the trick.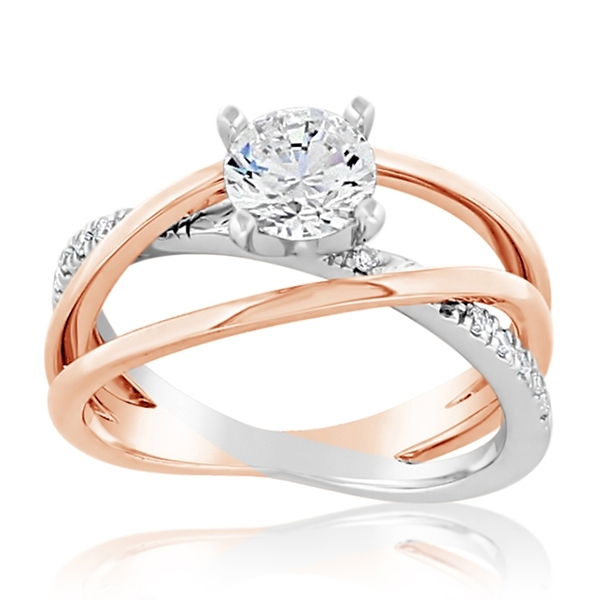 Minimalist
Minimalist rings, much like the interior design trend, are subtle but elegant. Instead of drawing attention away from the individual, their delicate nature draws attention to the finger. Minimalism isn't always cheap, but one of its hallmarks is its daintiness while maintaining a high level of design.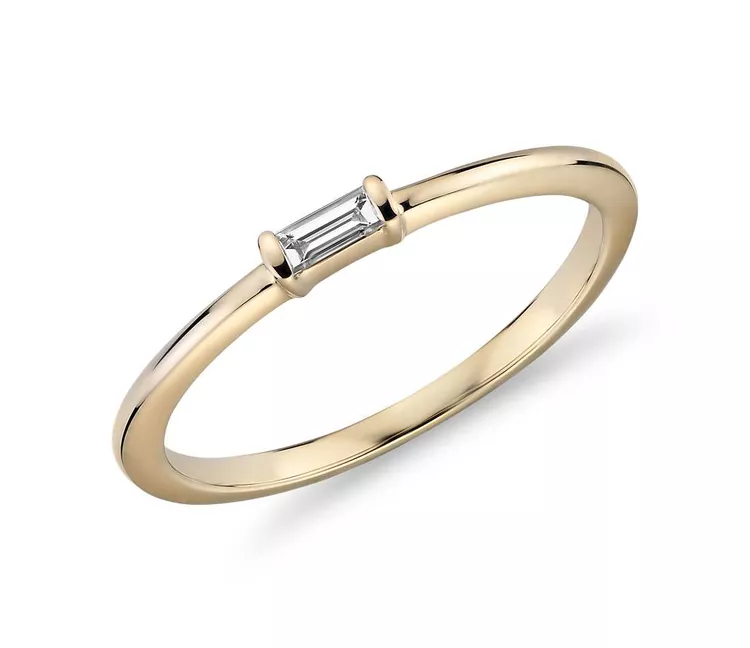 Nature Inspired
Jewelry designers, like artists, often take some of their cues from nature. An engagement ring with a nature inspired design likely has an earthy feel, from finely etched flowers to accent stones grouped into leaves. These rings can incorporate patterns that simulate bark or vines to add some flare.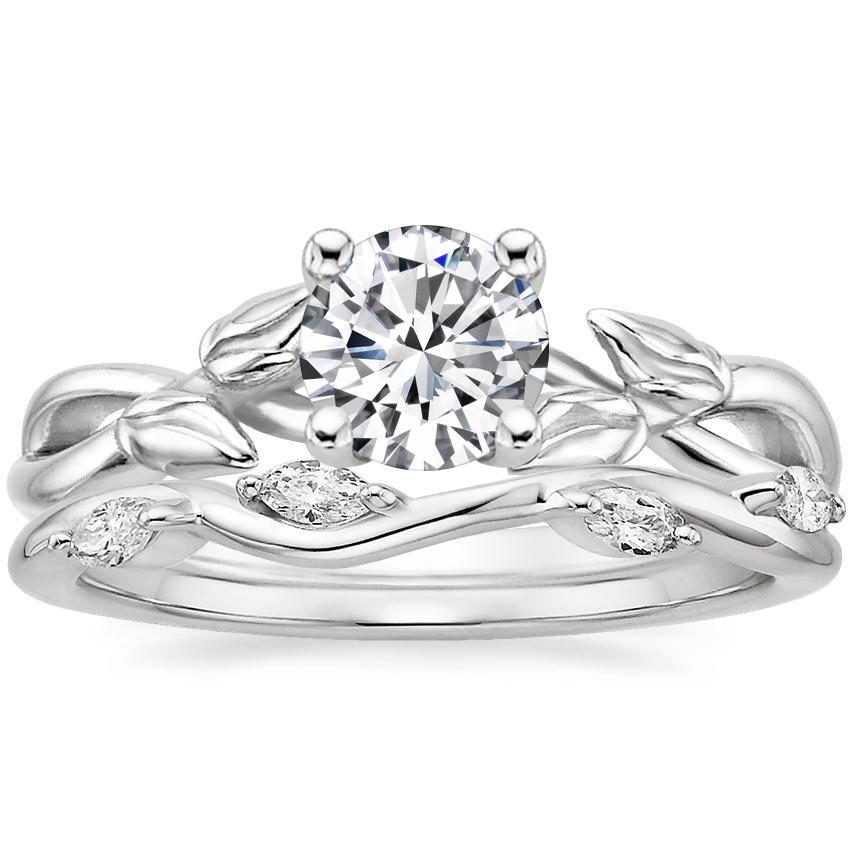 Engagement Ring vs. Wedding Band
An engagement ring is traditionally given during a proposal or soon after a couple has decided to marry. A large center stone is frequently put in a selection of bands on a ring and this ring is used to seal the deal (i.e. confirm the engagement). It is during the wedding ceremony that a wedding ring is exchanged as an official symbol of the marital relationship.
Cluster rings, three-stone rings, and even plain bands that were generally regarded to be more of a wedding band variety are now available as modern engagement ring alternatives. Both of these rings were traditionally worn collectively as part of a bridal set or even welded together to make a single piece in some cases. The majority of wedding bands are simple in design, consisting of a plain band with no large stones or central gemstone. Frequently both the bride and groom engrave their wedding bands.
Traditionally, a man would give an engagement ring to a woman and she would wear it after saying "yes" to the marriage proposal. Tradition has changed as a result of societal movements towards equality and subtle changes in relationship dynamics. This suggests that anybody, irrespective of gender, can proudly give or wear an engagement ring as a token of their love for their significant other.
There are couples who opt to exchange reciprocal engagement rings as a symbol of their commitment, which they would subsequently reaffirm with wedding rings. Sometimes people have different views about who pays for the wedding rings. However, unlike the engagement ring, wedding bands have always been given as well as worn by both lovers, irrespective of gender, in modern times.