If you are looking for that special ring for that special somebody, then searching online can seem extremely daunting. You want the best quality that money can buy but the assurance you are getting great value. Whiteflash is a company that delivers on all levels, and then some!
Whiteflash promotes only the highest quality diamonds that have been independently inspected and certified by leading gemological laboratories such as AGS and GIA. This ensures not only the authenticity of the diamond but also its quality. All diamonds are cut by master craftsman to ideal proportions to maximize brilliance and fire. Whiteflash Ideal Diamonds and Fine Jewelry also offers an extensive selection of settings in a variety of metals, so you can find exactly what you're looking for.
In addition to offering top-quality diamonds and settings, Whiteflash also provides outstanding customer service. Their experienced staff is always available to answer questions or provide assistance in selecting the perfect diamond for you. They understand that purchasing a diamond is an important decision, so they strive to make sure their customers are informed about every step of the process.
Elite Quality Diamonds and Engagement Rings
Exclusive Provider of A CUT ABOVE® diamonds
360 HD Video and Light performance imaging
ISO 9000 Quality Assurance
One Year Buy Back
Lifetime 100% Trade Up Guarantee
Expert Consultation with GIA trained staff
Designer Engagement rings from the Top Brands
Customer Referral and Loyalty Program
Money Back Guarantee
Free International Shipping
Robust E-commerce Website with Secure Online Purchasing
2022 BBB Winner of Distiction with 18 years straight of winning the BBB Awards for Excellence
Thousands of 5-star online reviews
About The Company
Boasting a spotless international reputation built on customer referrals rather than heavy marketing, Whiteflash has been an esteemed member of the American Gem Society since 2000 and is dedicated to educating and protecting customers.
At Whiteflash, they take great pride in making sure their customers know every detail of the diamond 4 C's: Color, Clarity, Carat and Cut. Each available diamond has a comprehensive light performance image set plus its own laboratory report made accessible on their site. Additionally, they provide one of the biggest inventories of certified ideal cut diamonds among retailers- with round shape hearts and arrows as well as AGS ideal princess cuts.
Whiteflash houses a team of GIA trained jewelry and diamond connoisseurs, including Graduate Gemologists, Diamond Graduates, AGS Certified Gemologists. Additionally, the Whiteflash education program offers enlightening content about diamonds and jewelry alike! In fact they have even collaborated on an esteemed series of articles that cover diamond grading at the American Gem Society Laboratories (AGSL).
Whiteflash wholeheartedly embraces both GIA and AGS, two of the world's leading laboratories. In particular, they hold a special regard for AGSL as it is considered to be the foremost authority in Cut Quality analysis. As such, most diamonds purchased from Whiteflash come with an AGSL Certificate; while those within their Premium Select category boast sparkling Hearts & Arrows Diamonds that are accompanied by light performance imaging HD Video!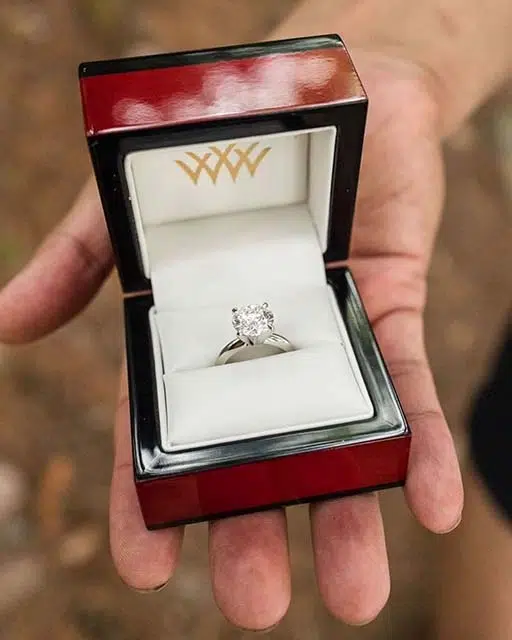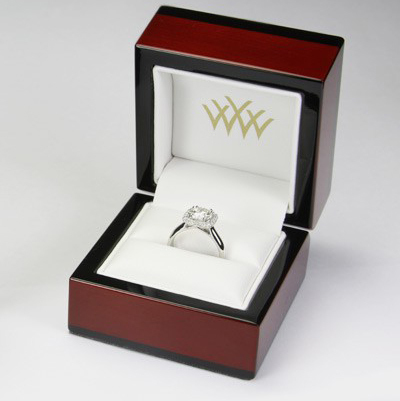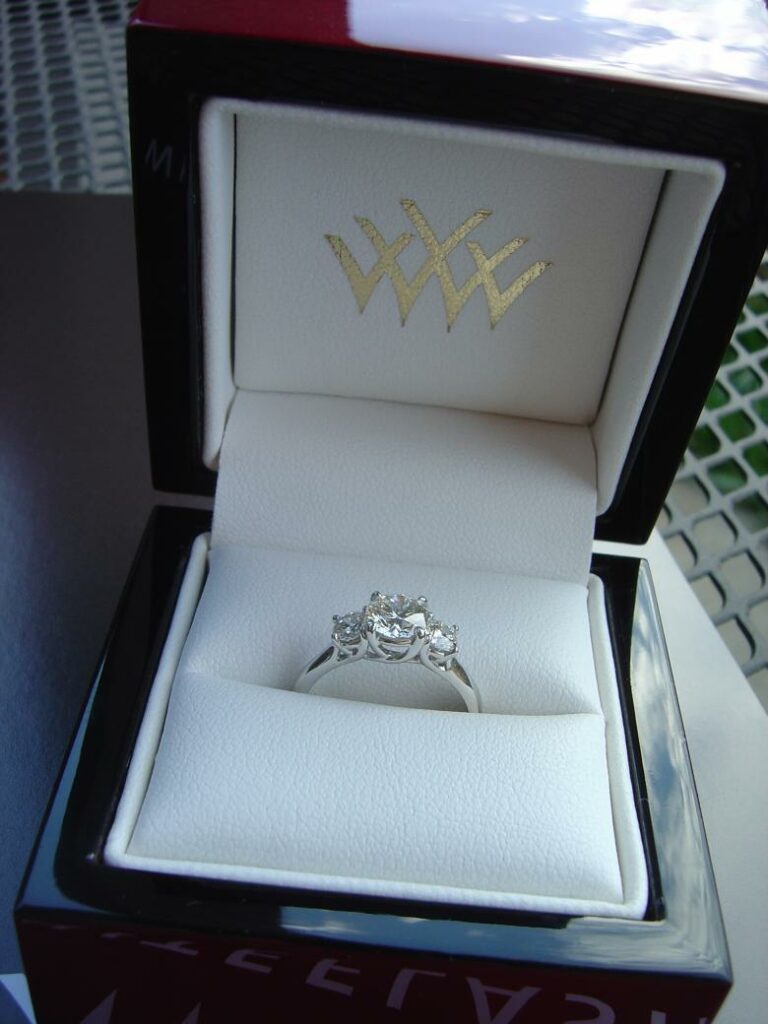 The History
Since 2000, Whiteflash has earned its excellent reputation for creating stunning engagement rings and other pieces of jewelry through word-of-mouth rather than costly marketing campaigns like some other brands. After 18 years of providing customers with quality products and unrivaled service, the company was honored to receive the 2022 BBB Winner of Distinction Award – the highest honor from Better Business Bureau.
Whiteflash has proudly established a remarkable reputation for offering the finest quality diamonds without spending large amounts of money in marketing. Located in Houston and boasting an awe-inspiring store at Sugar Land, it is safe to say that Whiteflash is indeed Houston's leading jeweler.
Exclusivity and A CUT ABOVE®
The A CUT ABOVE® super ideal diamond is a signature product of Whiteflash, and it has become renown worldwide for its superior quality. To be classified as a Hearts and Arrows diamond, the round stone must possess pristine three-dimensional alignment in its facets and display an impeccable hearts and arrows pattern.
To become AGS Ideal certified, stones must pass the association's demanding standards. Once that is accomplished, images of each diamond are then taken and posted to their website for customers to view. These photos display an impressive level of craftsmanship, brilliance and fire which can be attributed only to these rare gems. In addition, full gemological data on every one of them is available so you have all the necessary information when considering buying one yourself!
Not only do A CUT ABOVE® diamonds shine with exceptional fire and sparkle, but they also come with a lifetime trade-up benefit of 100% credit for the original diamond. This is ideal if you ever want to upgrade your feature diamond in years to come. With this extraordinary offer, there's no need to worry about devaluing or losing money on your investment!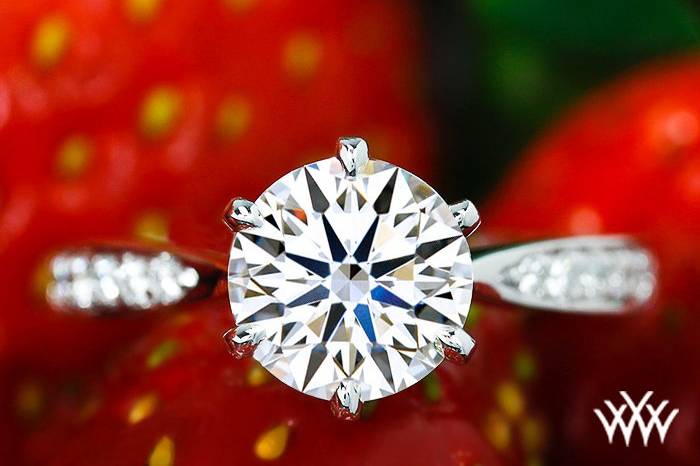 Designer Jewelry & Custom Design
Whiteflash truly epitomizes quality jewelry with renowned designers such as Verragio, Tacori, Ritani, Simon G, Danhov, Vatche and Benchmark entrusting them to carry their designs. When you're wearing a ring from this company – whether it be the minimalist beauty of a Vatche or an exquisite setting from Verragio – make sure that your peers know you are making a style statement of the utmost distinction.
When it comes to creating custom designs, Whiteflash is a cut above the rest. Regardless if they don't have the specific diamond that you're searching for – no problem! They'll source from their extensive network of partners in order to provide clients with exactly what they desire. Above all else, this commitment to fulfilling each customer's vision sets them apart from any other business in the industry.
Quality
Whiteflash only works with the highest grade of diamonds to craft their signature, custom made jewelry and showcase pieces from renowned international designers. For a designer of this stature to associate themselves with an exceptional retailer like Whiteflash speaks volumes about their reputation for quality. Furthermore, the settings used by Whiteflash are carefully crafted in order to emphasize each diamond's natural brilliance and beauty—making sure that it is always the star of the show!
The 4 C's – color, clarity, carat and cut are integral to the selection of a diamond jewelry item. Here at Whiteflash you can find diamonds that need to be seen in order for their brilliance and beauty to truly shine through. If any of these elements is subpar or lacking even slightly, we reject it outright; only purveying diamonds worthy of our excellent reputation.

The Website
The Whiteflash website is an exemplary example of a well-designed, modern web page. Minimalistic and visually stimulating, the homepage is tastefully organized with just the right amount of information to make it both aesthetically pleasing yet uncluttered. With only necessary tabs present on this site, you can quickly find what you're looking for without any hassle or stress – making it clear why they are leaders in their field.
Having only 5 main categories makes life so much easier in terms of narrowing down that field. The navigation menu on the left-hand side is so simple it defies logic why it isn't employed on more sites. You tick the boxes you want, and the rings appear that match your criteria. From a male point of view, who often considers finding that perfect ring as the stuff nightmares are made of, the whole process is greatly simplified.
We were particularly impressed with Whiteflash's FAQ page, as it was incredibly comprehensive yet remained easy to comprehend. This website stands out among the rest by offering one of the most extensive education sections we've seen. It is evident that they are dedicated to educating their customers through their blog posts, helpful guides and informative infographics which all feature a clear level of expertise akin to the gems sold onsite.
The Whiteflash site is a treasure trove of the most up-to-date designs. It features a helpful search box that stores your queries for future visits, as well as providing options for you to talk directly with them about your needs via live chat or telephone call. With such an important purchase being made online, it can be intimidating; thankfully there's also the choice to pay over the phone which adds extra peace of mind!
Whiteflash is dedicated to providing you with the simplest, most transparent shopping experience. From every product page, they ensure that you have a complete and accurate understanding of what you will receive-no surprises! When your loved one tries on the ring that caught your eye online, there won't be any words for how beautiful it looks on them.
The Imagery
Whiteflash understands that exceptional jewelry requires remarkable photography; they don't skimp on investing in capturing the perfect picture. After all, what good is creating beautiful pieces of art if it can't be showcased with equally gorgeous imagery?
Whiteflash's photography department knows how to bring out the light and sparkle of each piece, with images and videos from various angles conveniently located beneath the main image. But that's not all – if you want even more beauty for your eyes, there are over 22 thousand photos on their Pinterest page just waiting for you!
Whiteflash is pioneering the way with 3D videos for each product, allowing customers to view their chosen piece in 30-second masterpieces before buying. Check out the Ring Video or Hand Video options above the main image and witness this innovative technology yourself – it's no wonder why Whiteflash remains ahead of its competition!
The Shopping Experience
It's difficult to find any faults in the fantastic online shopping experience that Whiteflash presents. Additionally, reviews have confirmed just how remarkable a visit to their Houston jewelry store can be. With cleverly crafted e-commerce sites that boast an incredibly personal feel and personalized touch upon visiting the physical location; Whiteflash is a well-rounded choice for all of your jewelry needs!
Shopping with Whiteflash was a truly delightful experience from beginning to end. From the multiple payment options such as all major credit cards, PayPal for US and Canada customers, and even wire transfer that comes with a generous discount – there is something here for everyone! Plus, those shopping internationally are eligible to receive free shipping on their orders. The online checkout process could not have been smoother or more straightforward; we couldn't be happier that our purchase journey ended so wonderfully at Whiteflash!
The Information
Whiteflash's website contains a wealth of relevant information, presented in an engaging manner that keeps you reading. Their homepage alone introduces you to the company, and if you click on any tab for more specialized topics – like diamond solitaire engagement rings -you'll find even more fascinating facts about why this is presently the world's favorite choice.
By utilizing the power of infographics, you will discover all there is to know about diamonds. Even if you claim expertise on the matter, this guide has more knowledge than what was previously known! The topical focus here is directed at those that are in search of a perfect engagement ring for their significant other. You want this selection to be just right and with our comprehensive guide, your likelihoods of getting an excited "yes" increases exponentially!
Apart from all the resources you can find online, don't forget that a live chat service is also available. If your query concerns diamonds and needs to be addressed right away by an expert, just call their customer care line! You may even send them emails with longer or more detailed questions and any attachments relevant to it if needed. Their friendly staff will make sure they get back to you in no time!
The Selection
Unlike other sites that sell their products in bulk, Whiteflash only offers the most exclusive stones – giving you more deliberate choices. Some websites have an overwhelming number of products, making it difficult for shoppers to make confident decisions without feeling exhausted from searching through them all.
Whatever your desired jewelry style may be, here at this store you have the power to choose from our five main categories of Designer Rings, Diamond Jewelry, Engagement Rings, Loose Diamonds and Wedding Rings. Whether it's rose gold or platinum that catches your eye; white or yellow gold – we've got it! Not just that but also all sorts of settings ranging from classic solitaires to more intricate halo designs for a truly unique look.
Exploring the Loose Diamond section is a trip into an exquisite realm of gemstones. Whether you're knowledgeable about round and radiant diamonds or not, this area offers insight into each cut's history and how they form. If someone special drops hints that they love princess diamond cuts, here you can choose the ideal stone to create your own personalized setting–and take their ring gift to remarkable heights!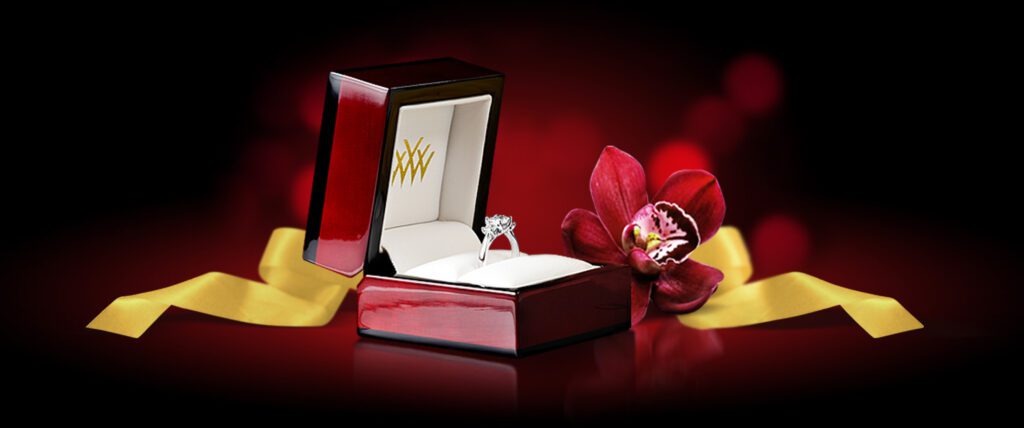 The Packaging
Sending a luxurious piece of jewelry in poor packaging is comparable to encasing an ancient masterpiece with plywood. To create the perfect moment for your customer, Whiteflash pays attention to every detail by delivering delightful and exquisite boxes that give a phenomenal first impression and amplify excitement about what lies within – much like how peanut butter and jelly are the ideal combination.
The lacquered cherry wood exterior pairs beautifully with the exquisite satin interior, creating an ideal setting to showcase whichever sparking ring is nestled within. Whiteflash exemplifies excellence through their custom-made packaging for each piece – other companies should certainly take cues from them in terms of top tier presentation.