Your significant other spent a great deal of time and resources choosing the right engagement ring, and although they certainly did their best to find out the size of the ring, there is always the possibility that they got it wrong. Don't despair if your beautiful ring is a little off in size. The practice of resizing an engagement ring is very popular.
Maybe you came across a lovely vintage ring and decided to buy it immediately, but it is just not a perfect fit. It could also be that you've had the most beautiful wedding ring but over the years you have added or lost some weight and the ring does not fit like it used to.
These are all scenarios that would lead to you not having a fitting ring and the need to resize. Where do you start? Searching "ring resizing cost near me" How much will it cost you? We answer these questions and much more.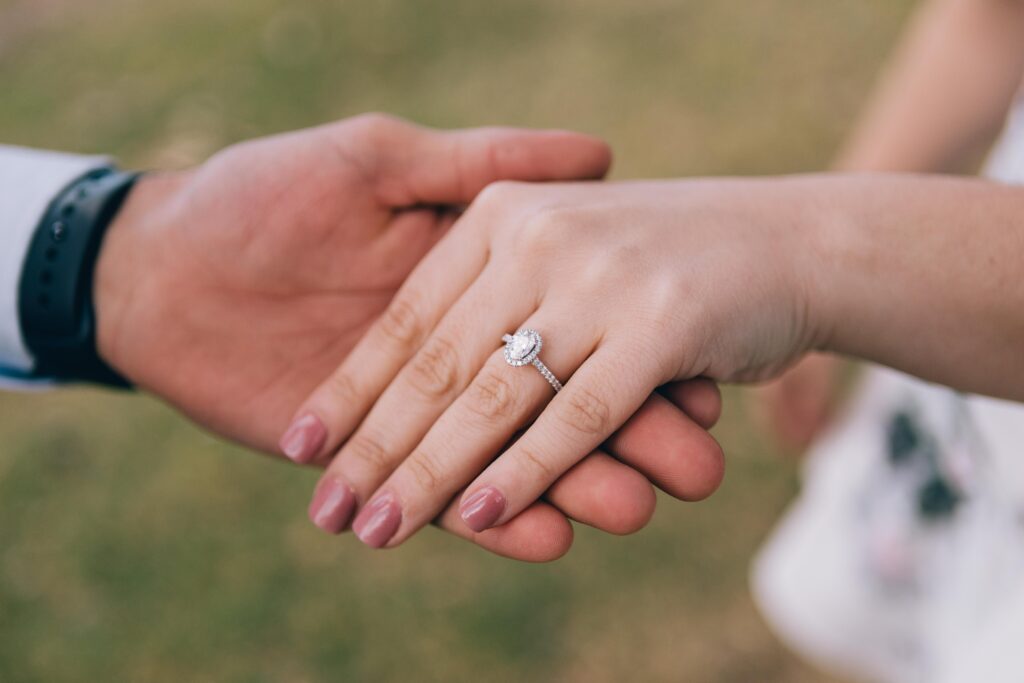 How Much Does it Cost to Resize a Ring?
The cost of resizing a ring will depend on how much work needs to be done, the type of metal, and other factors. On average, you can expect to pay between $50 and $300 to resize a ring. Some of the best ring retailers will resize your ring for free.
If you have gold rings, it will usually be less expensive to resize than resizing platinum rings or palladium rings. Silver rings are the least expensive metal to resize.
The price will also depend on how much work needs to be done. If the ring just needs to be made a little smaller or larger, it will usually cost less than if the ring needs to be completely re-made in a different size.
Finally, the price may also be affected by where you live. If you live in an area with a high cost of living, you can expect to pay more for ring resizing than if you live in a less expensive area.
When Should You Resize Your Ring?
If your ring is too big or too small, it can be uncomfortable to wear and may even fall off. If your ring is too big, it may also slide around on your finger and get in the way when you are doing activities such as typing or cooking.
If your ring is more than one size too big or small, it is probably a good idea to resize it. If your ring is just a little bit too big or small, you may be able to get away with wearing it as is.
If you are unsure whether or not your ring needs to be resized, you can always take it to a jeweler and have them take a look. They will be able to tell you if the ring needs to be resized and how much it will cost.
How is a Ring Resized?
The process of resizing a ring will depend on how much work needs to be done. If the ring just needs to be made a little bigger or smaller, the jeweler will usually cut off a small amount of metal from the band and then solder it back together. This process is called "cutting and sizing".
If the ring needs to be made much larger or smaller, the jeweler will usually add or remove a small piece of metal from the band. This process is called "adding or removing shanks".
Finally, if the ring needs to be completely re-made in a different size, the jeweler will start from scratch and make a new ring in the desired size. This process is called "starting over".
Factors that determine the cost of resizing
Band thickness and finishing
Resizing a ring, of any material or metal, to match a larger or smaller finger is known as ring resizing. The first thing that determines the cost of resizing is the thickness of the ring. To resize a thick ring, a jeweler must use more metal, which raises the price. Some rings have decorative finishes like satin or hammered. These special elements necessitate the use of specialized equipment and the expertise of a specialist polisher or jeweler. Sometime after the resizing rings process, plated jewelry will discolor and will need to be replated. Re-plating the ring will raise the cost.
The stone design and setting
The stones on the ring being resized should also be a consideration when resizing. The more stones there are, the more expensive it is to resize them. Owing to the change in curvature, any diamonds or gemstones placed along the side of a ring that is being scaled down will most likely need to be reset. The resizing method is influenced by the ring's design and the manner in which the stones are placed. Rings with channel-set stones, for example, are at risk of loosening stones during the resizing process. The price of resizing the ring would be increased if the stones are tightened.
Number of sizes up or down
The greater the size disparity, the more labor is required. Sizing up, on the other hand, requires the addition of metal to your ring, whereas sizing down does not. The metal can be very expensive, particularly if it is gold or platinum, which raises the price.
Metal type
The ring's metal type determines how simple or difficult it is to resize it. Despite the fact that gold prices fluctuate, yellow gold remains one of the key least expensive metals to resize. The next metal is sterling silver. Sterling silver, like yellow gold, is relatively easy to deal with and is one of the least difficult metals to resize. White gold is a precious metal. The rhodium plating that is added to white gold gives it its appearance. The rhodium plating on a white gold ring must be reapplied after it has been resized. Rose gold is a beautiful color and since a rose gold ring cracks during resizing, this can be difficult to deal with.
Platinum is another precious metal. Resizing a platinum ring necessitates the use of specialized equipment. Platinum's melting point is higher than gold, making it more labor-intensive to resize. Titanium is a metal with a high melting point. Some jewelers refuse to resize titanium rings because they are difficult to deal with. Tungsten is a rare metal but because of the hardness of the metal, it cannot be resized.
Sizing Down vs. Sizing Up
Resizing Downwards
When compared to resizing up, resizing down or making a ring smaller is a simple operation. The jeweler will remove a small section of the band and reassemble the pieces. The circular form is then repaired before being soldered back again. Soldering is a traditional metalworking method in which the joints of 2 distinct metal parts are fused together under a thin layer, combining the meta. After soldering, the ring is polished and brushed to remove any antioxidants that may have formed as a result of the soldering process and to smoothen the surface. From the time the jeweler begins operating on the ring, the entire resizing process could take as little as 10 minutes. Downsizing can take longer based on the ring structure, stone setting, and metal.
Resizing Upwards
To resize a ring upwards is more complicated, because the solution depends on how much bigger you would like the ring to be. Stretching the band is always the best choice for resizing a ring by half a scale. Stretching the circle can allow the ring to get a resize of no more than half a size based on the design and materials. The ring would need to be cut if it needs to be resized by more than half a size.
To make all the difference, a jeweler can cut the band on the shank and insert a bridge of whatever metal the ring is crafted of. The jeweler would then solder or use a laser to reinstall the ring, based on the metal and whether the jewelry contains a precious or semi-precious stone. The circular shape of the ring is then repaired, washed, and polished, allowing the owner to proudly wear their wedding and/or engagement ring.
The cost to stretch a ring or how much to adjust ring size can vary depending on factors. It's recommended to consult with a professional jeweler for them to determining resizing cost for your ring and to ensure the best outcome for your desired size adjustment.
The total cost is directly affected by the amount of additional material required which ultimately means that resizing a ring to a larger size will cost more than making it smaller. Based on the type of metal and the area of the world, a simple resize will cost anywhere from $20 to $60. The cost of a more complicated resizing varies from $50 to $150. Making a ring bigger, irrespective of design, would always cost higher.
How to Resize a Ring
It is indeed a good idea to return to your original jeweler. You may also ask friends or relatives for recommendations. The bottom line is that when it comes to your engagement ring or wedding ring, it's crucial to identify a trustworthy jeweler you can rely on. Check their online feedback and ask to see some of their past work.
A jeweler can cut out a piece of the ring band, shape it back into a perfect circle, and weld it back together just to create a smaller ring. After that, the jeweler will polish and finish it. There is no need to worry as there will be no proof that the ring had ever been cut until the procedure is completed. It will have the same appearance as the original, but it will be more snugly fitting. The smoother this step would be based on the simpler the band is.
How a ring should fit
Your wedding band and engagement ring should both fit snugly but be comfortable. A ring should slip on quickly, but you'll have to take it off a little. If your ring is too tight, you should consider having it resized. It should also be sized if it comes off with no opposition, indicating that it is too large. If the ring is just a tiny bit too big, or the stone is shifting from one side of your finger to another, a sizing aide can usually be placed in the ring to maintain it in place.
A sizing assistant refers to a bar or two small beads placed inside the ring to help with sizing. Sizing assistants can reduce the ring size by about a tenth, but they are more commonly used to solve problems like a top-heavy and big diamond ring swinging. The beads will secure the ring on your finger, ensuring that the diamond or gemstone remains in place.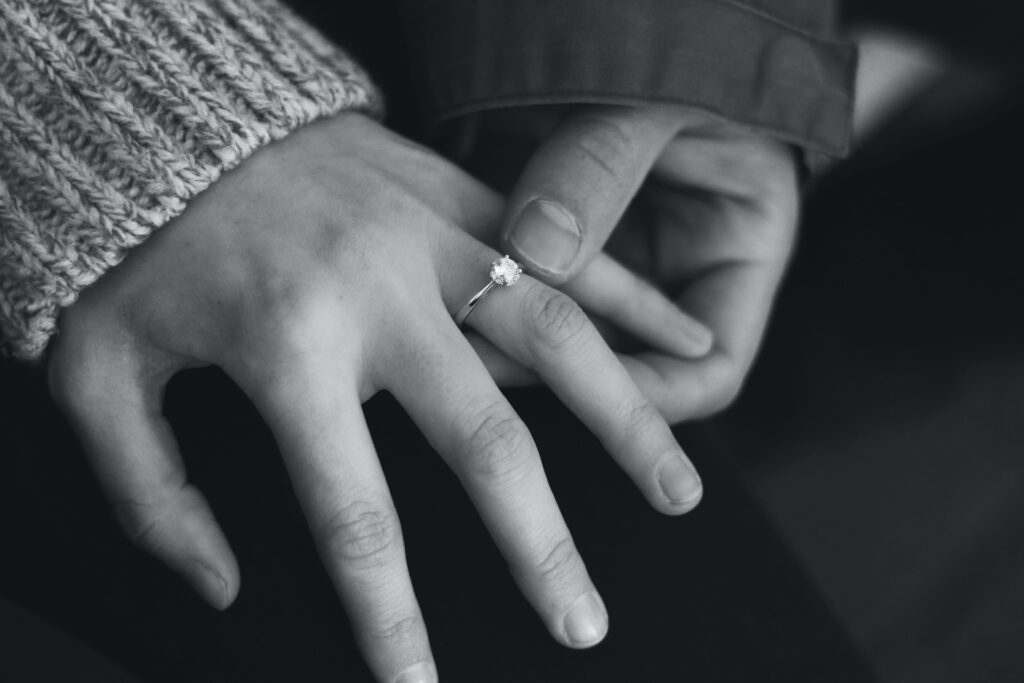 Selecting a jeweler to resize a ring
When a ring is resized, many problems can occur, such as the existence of a weak spot within the metal or loose stones. It really is essential to deal with a reputable jeweler. The best option would be to visit your original jeweler but if that is not possible, you can look into some other alternatives. Consult your friends and family. Discover who their jeweler was and if they were comfortable with the job if you wanted a ring resized. Locally run jewelry stores are a good place to start. The majority of locally owned stores are operated by seasoned jewelers who have been in the industry for decades. They're the right people to ask for an unbiased opinion.

Don't make a hasty decision. If your ring is valuable enough to need resizing, don't just go to the jeweler who can do it for the cheapest price. Think about hiring a personal jeweler who travels. A reputable jeweler may occasionally travel from project to project and provide you with personalized service, such as custom repairs, within your home. Pay attention to your instincts. Walk out the door if a jeweler or a jeweler's sales representative is completely uninterested or distracted. Seek a jeweler who is as enthusiastic about the ring as you are.

Inquire about the metal cutout. If you're getting a ring sized down, ask the jeweler to give you the extra metal that's been cut off. Keep this in a secure location in case you must have the ring resized. Having the actual metal on hand would help you save money on your next project. Resizing a ring too often is not recommended, according to experts. Day by day, your finger can grow or shrink by half a size.

<! jim custom content -->