Creating a custom engagement ring can seem daunting, especially if you have no prior experience with custom jewellery. While it may seem that way, in reality, it is much easier than you think in reality. For the most part, it is a fun experience that just takes some time and careful consideration.
Let's discuss seven things to consider when creating a custom engagement ring to help make the process even more accessible and get you the perfect engagement ring for your partner.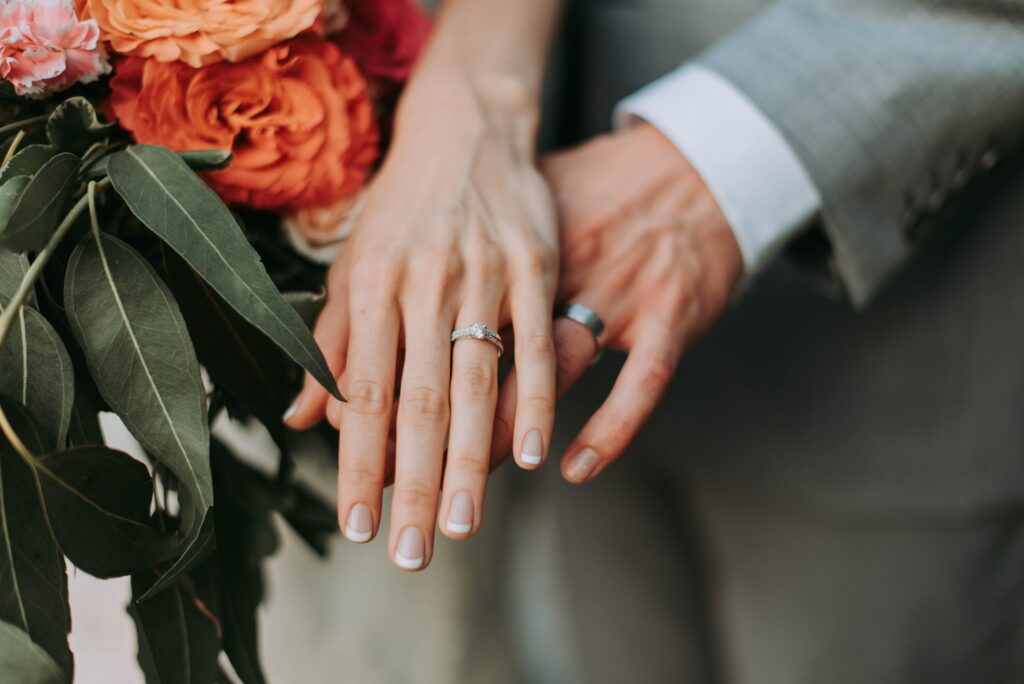 7 Things to Consider When Creating a Custom Engagement Ring
Taking the time to consider the following things is well worth it, as it results in a one-of-a-kind, unique engagement ring that you and your partner can cherish forever.
Time
Time is perhaps the first thing you need to consider. Compared to pre-made engagement rings, custom engagement rings take time. The entire process of collecting ideas, and inspirations, creating a design, revising it, and getting your ring crafted may take up to 2-3 months. A custom ring may not be the best option if you are short on time.
Your Budget
The next most important thing to consider is your budget. You need to set a strict budget before anything else to ensure you don't overspend. A general rule of thumb is to spend three months' earnings on an engagement ring if you are unsure.
However, it is perfectly fine to spend more or less. Creating a budget will also help your jeweller make sure your design is optimised to make the most of your budget while prioritising your preferences.
Your Jeweler
A skilled and trusted jeweller is perhaps the most important aspect of creating any custom jewellery. Not every jeweller is great at creating lasting custom jewellery, which is why you need to find one who is experienced and specialises in custom engagement rings that can stand the test of time.
Next, to make sure the entire process is smooth and easy, you must ensure that your jeweller understands and shares your vision. If you aren't completely sure, you should keep looking till you find a high-quality jeweller you feel confident with.
Your Partner's Preferences
Your partner is the person who will wear the custom engagement ring. This is why it is important to consider their aesthetic and practical preferences. It is always best to consult them. However, it is understandable if this may not always be possible, especially if you haven't popped the question yet.
In this case, think about their style, lifestyle, and other preferences. For example, if they paint a lot, you may want something easy to clean. If they use their hands at work, an elevated setting may not be for them.
You can often just tell by their choice of existing rings or consult your jeweller. For example, if your partner has a few gold nugget rings that they like, your jeweller will likely recommend something similar. If you are still unsure, it is always helpful to take the advice of your stylish friends and family members.
Perhaps the best people to ask are your future fiancé's sister/ brother, mother/ father, or best friends, although there is no guarantee that they won't spoil your surprise.
Your Partner's Religion
While religion may not seem important to consider when creating a custom engagement ring, it can often make a huge difference. For example, some religions prohibit men from wearing gold jewellery, while others prohibit them from wearing rings.
Most religions allow women to adorn all types of jewellery, with certain metals and stones being preferred over others. If your partner is a believer, you will want to honour their faith and consider it before you opt for a custom engagement ring. If they are wearing a mala bracelet or other religious jewellery then maybe consider incorporating that into the design.
Engagement Ring Basics
It is important to do some research and study the basics of engagement rings before you start creating a custom engagement ring. Things like styles, settings, metals, stones, etc., can help you make informed decisions.
Of course, a good jeweler will always guide you through everything and explain things in detail. However, to help you get off on the right foot (or finger), here are some basic engagement ring styles and parts of the engagement ring to design.
Solitaire
This classic ring features a single stone, typically in the centre, hence known as the centre stone. It does not have any side stones, but you can add engravings on the inside. Solitaire is a simple yet endlessly elegant engagement ring.
Diamond Band
This is an engagement ring with diamonds on the band. However, it is typically a solitaire with paved diamonds on the band.
Split Shank
This is an engagement ring with a split band that displays negative space.
Three Stone
This is an engagement ring with three center stones representing a couple's past, present, and future together.
Halo
This is an engagement ring where the center stone sits within a "halo" of smaller stones.
Vintage-Inspired
This is an engagement ring that has a modern design inspired by vintage eras like the Victorian era.
Pre-Made Engagement Rings
This may sound odd, but you should always consider pre-made engagement rings before you opt for a custom one. These pre-made options will give you a better idea of what options are available to you. Of course, if you have your heart set on a custom engagement ring and you have the time, they are the better option.
However, simply window-shopping for pre-made engagement rings can help inspire your custom design or make it easier to explain to your jeweller.
Conclusion
You can probably tell by now that creating a custom engagement ring is not as difficult as most people think. On the contrary, it is a fun and enjoyable process with the right jeweller that gives you a unique experience and end result, which you will cherish forever.
Just remember to consider the mentioned things, and you should be well on your way to getting the perfect engagement ring for your partner.